LOVE LETTERS
We now have colour changing led LOVE letters.  These are 4 feet high, and 2 feet wide and each letter can be set to a static colour or can be  run on a colour changing sequence.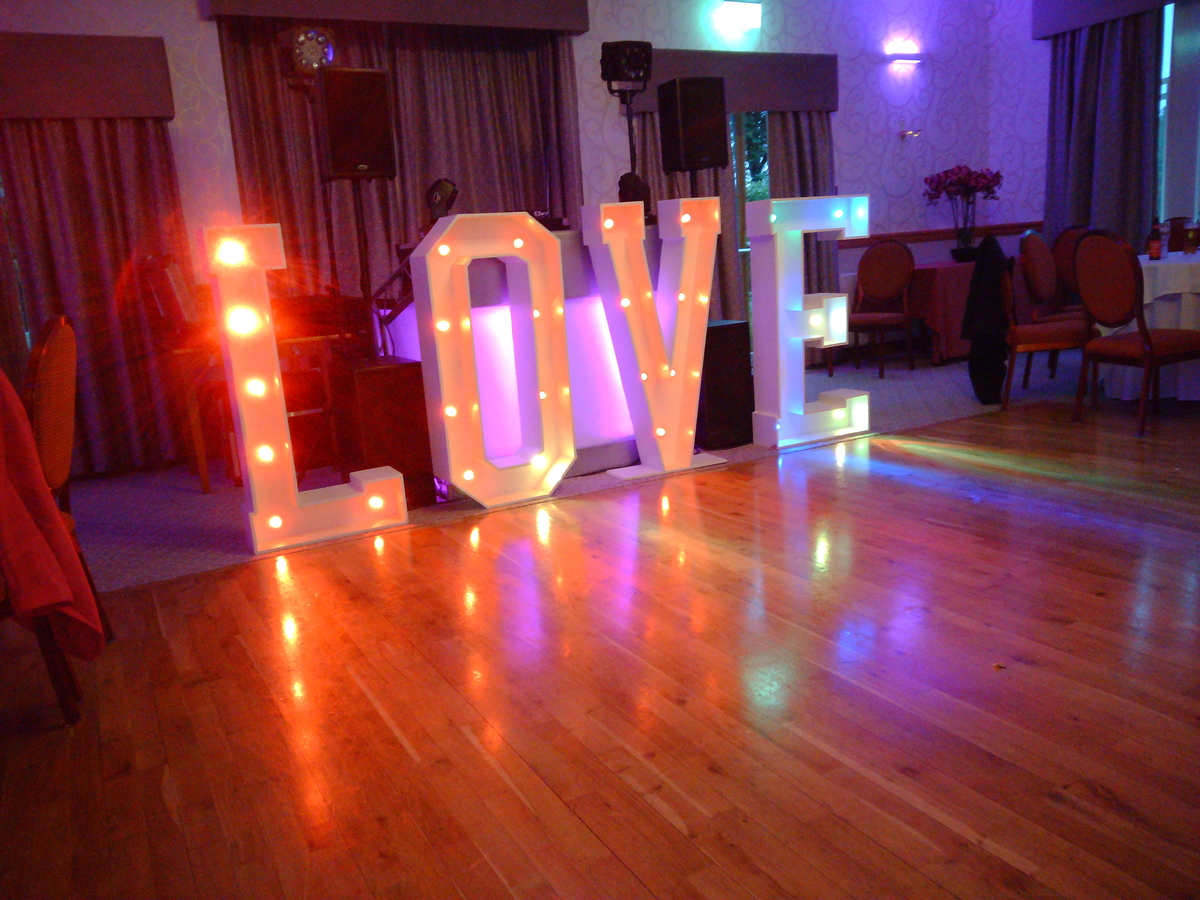 STATIC WHITE LED LOVE LETTERS
Our new LOVE letters are now available for hire.
Each letter is 4 feet tall and 2 feet wide and are a stunning addition to your room decor. Each letter contains 5 mm led lights which produce a softer more subtle style of lighting than many of the other styles on the market. For more details about availability and prices contact us on  info@weddingdjfife.co.uk or telephone 01592774683.
Mobile:  07775261740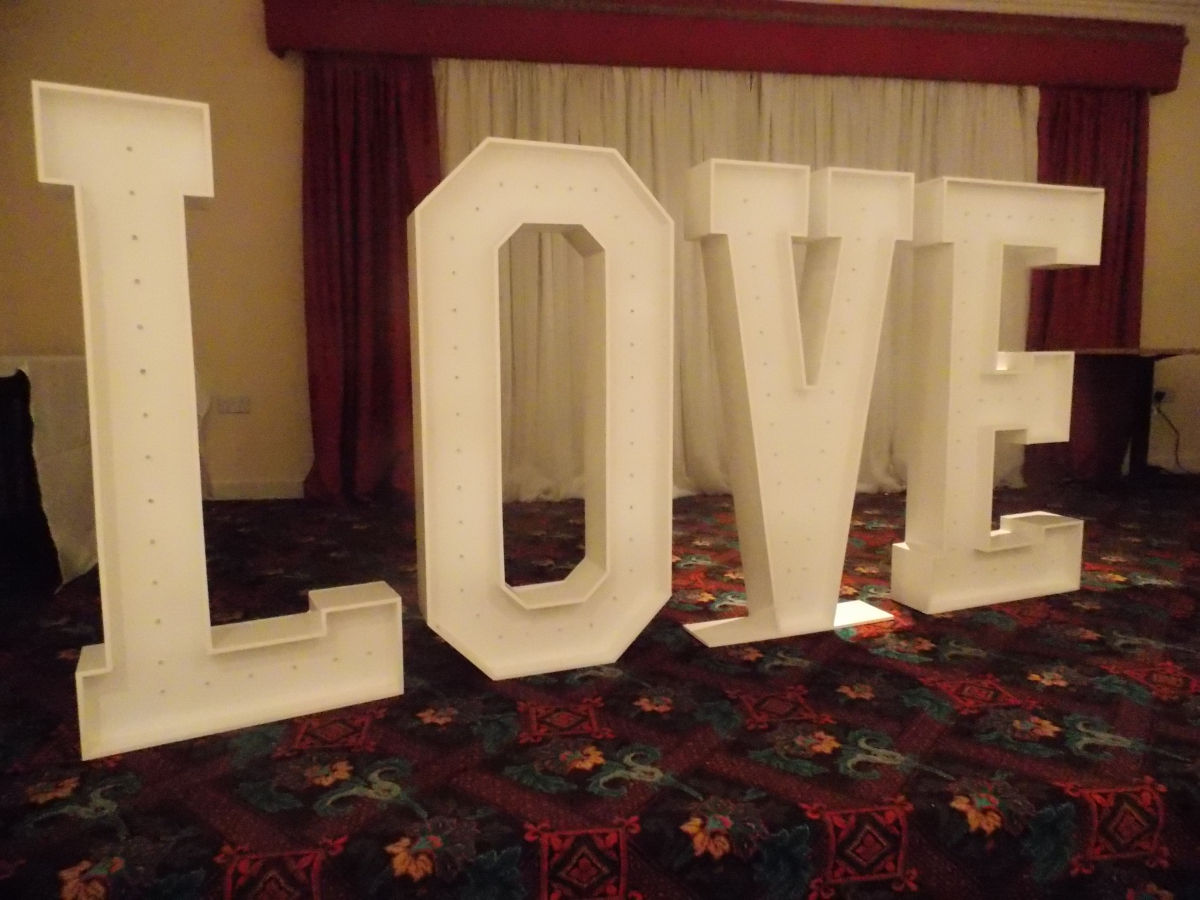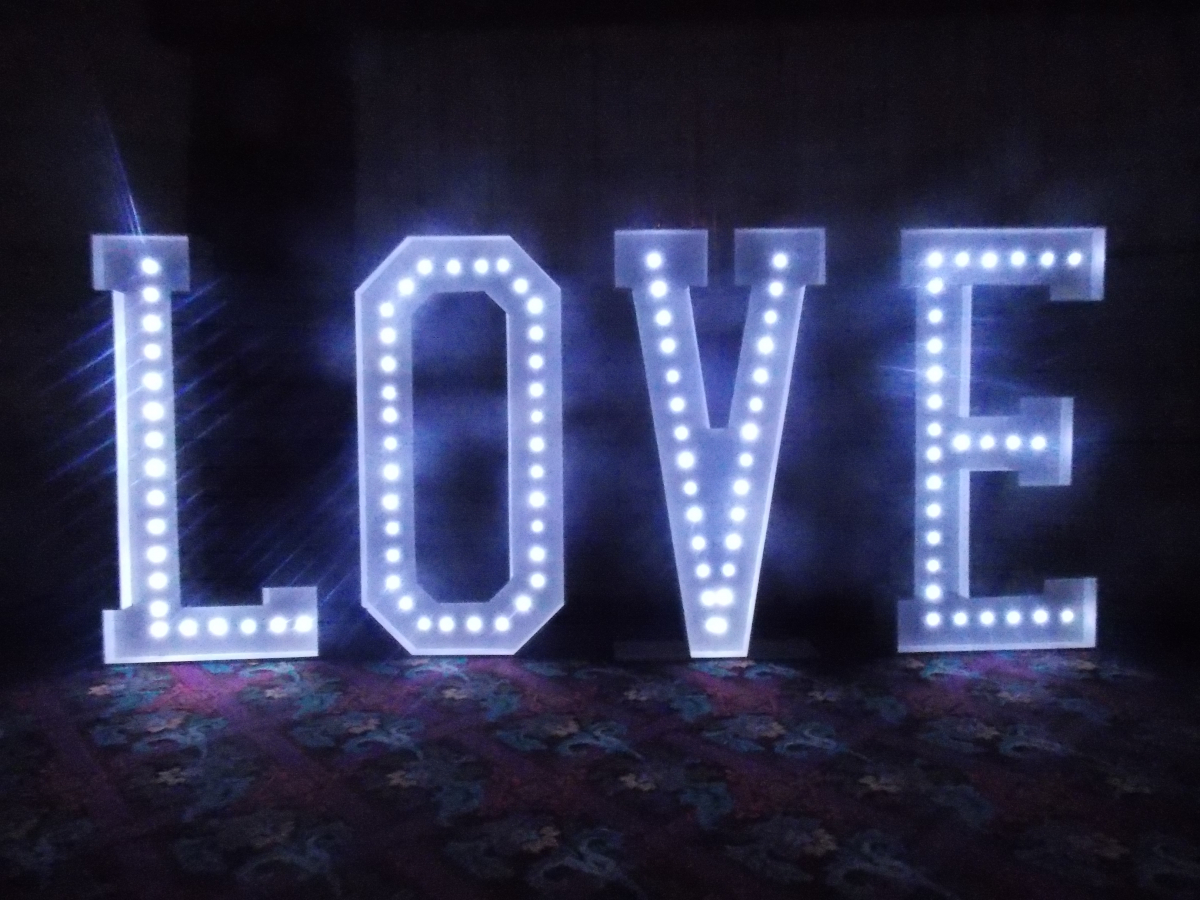 We can offer two different styles of LOVE letters. We have our static white love letters as seen in the photos above or our Colour Changing LOVE letters as seen below and in the video