Wedding Backdrop Hire

Our STARLIGHT BACKDROP is a quick and easy way of improving the ambience of a venue and a perfect way of creating an elegant setting for your wedding. It will create a stunning visual for your wedding. Read More

Wedding Mood Lighting

MOOD LIGHTING brings the room to life, complementing your own colour theme, or creating a new one. You can have them set to static or to run through a pre-programmed series of colour changes Read More

Gobo Projections

Gobo projection is a metal or glass disc that fits inside a lighting fixture and projects an image on that disc. These are a great idea for projecting a logo or message at weddings and other events Read More
Why not give your big day an extra injection of fun with one of our Prop Boxes. Prop Boxes come in 2 sizes, small and large.
Both boxes contain a great selection of party props including Inflatable Guitars, Inflatable Microphones, Inflatable saxophones, stetsons, tinsel wigs, giant sunglasses and other party props.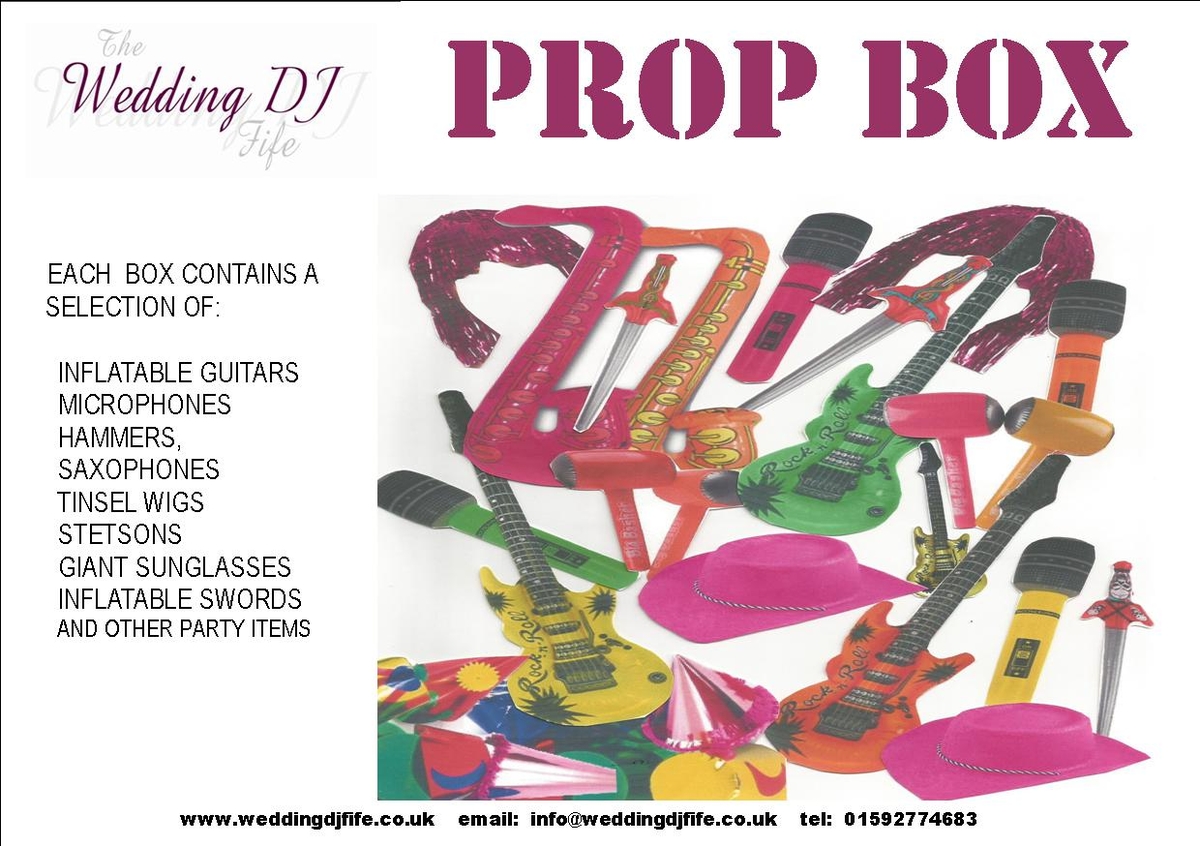 Small Prop Box cost  £35 and Large prop Boxes cost £70.
Available for weddingdjfife clients. For further information contact us on:
Tel:    01592774683
Mobile:  07775261740
email:  info@weddingdjfife.co.uk