PLANNING A SMALL WEDDING ON A SHORT TIMEFRAME
---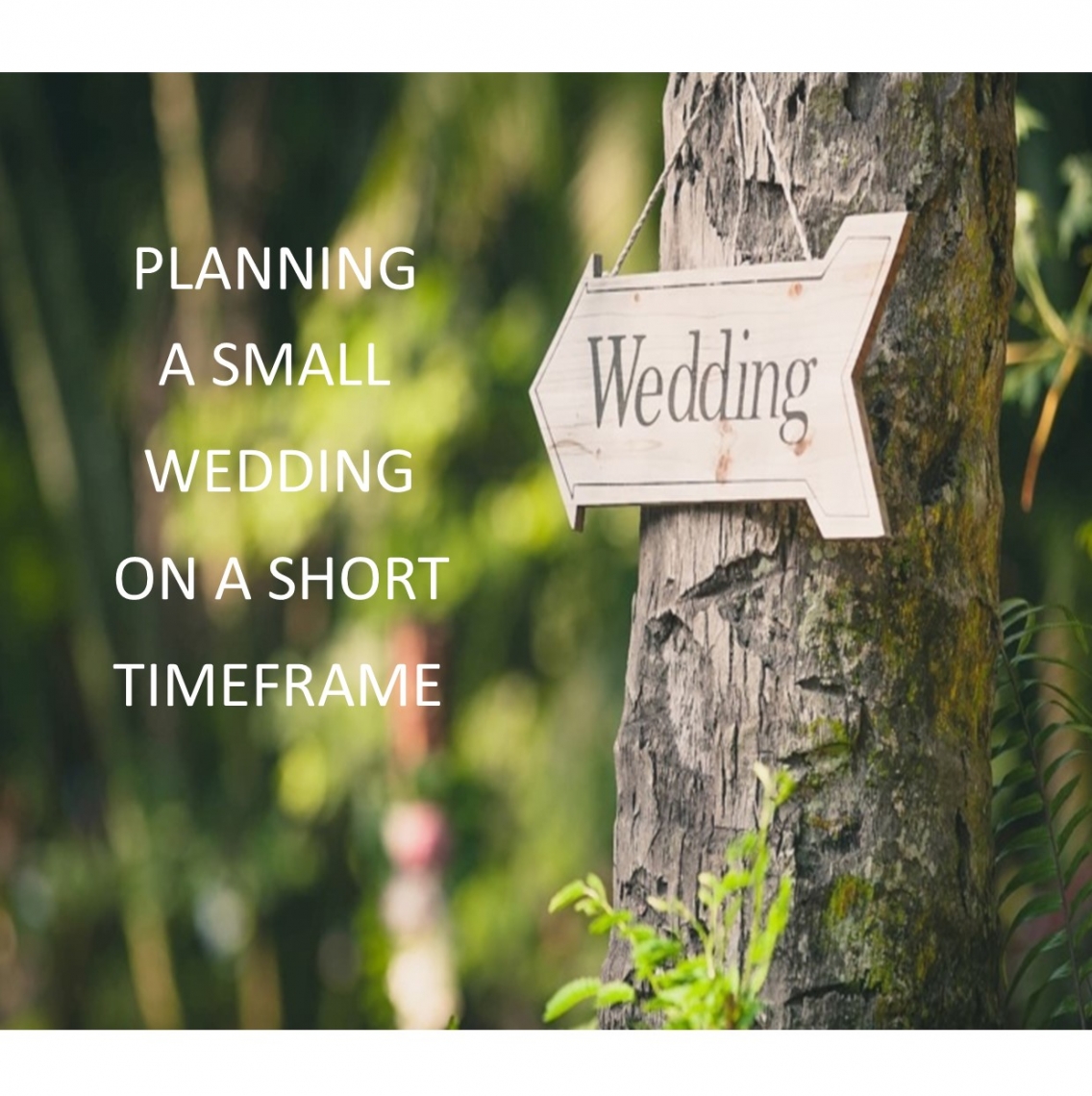 Planning a small wedding on a short timeframe.

MAKE YOUR DAY PERSONAL.

Having a small wedding does not mean it has to be rushed and by adding in personal touches you can make the day more personal and memorable than you had originally planned. Take time to make your favours memorable and personal, make your speeches more unique. Utilise personal memories and emotions. This will help bring guests together more in a way which might not have been possible in a larger wedding.
Find ways to make the day more personal and intimate through the use of flowers, food, decor and entertainment.
CELEBRATE IN A BEAUTIFUL LOCATION.
A wedding that is planned at speed does not have to be basic and unappealing. Get creative with your venue, think romantic rooftop wedding, think amazing garden weddings. Use decor and props to create the magical atmosphere that you want. No matter how small your wedding, you deserve a day that looks fantastic that you and your guests will remember.
PAY ATTENTION TO THE DETAILS.
Organising a smaller wedding on a shorter timescale means that you have to be more attentive to the essential details, such as food, decorations, drinks, entertainment. Taking time to quality check these details is key to having the perfect day, no matter how quickly you organised it.
If planning a small wedding on a short timescale has you feeling a little stressed then don't be afraid to ask for help.
Lean on your family and close friends, they will want to ensure that your day is as big a success as you do. Let them help
---